MICC 3-Kern SS316L Ummantelung RTD Thermoelement Heizung MI-Kabel
Produktbeschreibung
Schnelle Details für MI-Kabel
Product Name

Code

Type

Sheath material

Outer dia.(mm)

Temperature

 

Ni Cr - Ni Si

KK

K

SS304

0.5-1.0

400

 

SS321

1.5-3.2

600

 

SS316

4.0-8.0

800

 
 

0.5-1.0

500

 

SS310

1.5-3.2

800

 

INCL600

4.0-6.4

900

 
 

8.0-12.7

1000

 

Ni Cr Si - Ni Si

NK

N

SS304

0.5-1.0

400

 

SS321

1.5-3.2

600

 

SS316

4.0-8.0

800

 
 

0.5-1.0

500

 

SS310

1.5-3.2

800

 

INCL600

4.0-6.4

900

 
 

8.0-12.7

1000

 

Ni Cr -Konstantan

EK

E

SS304

0.5-1.0

400

 

SS321

1.5-3.2

500

 

SS316

4.0-8.0

800

 

Fe - Konstantan

JK

J

SS304

1.0 

300

 

SS321

1.5-3.2

500

 

SS316

4.0-8.0

800

 

 

Cu - Konstantan

TK

T

SS304

1.0 

-200-100

 

SS321

1.5-3.2

100-200

 

SS316

4.0-8.0

100-350

 
\ n Wandstärkentabelle für MI-Kabel \ n \ n
Outer Sheath(mm)

Core Wire Dia.(mm)

Sheath Material

Out Dia.

Wall Thickness

K,N,E,J,T Types

S,R,B Types

K,N Types

E,J,T Types

S,R Types

B Types

0.5

0.05-0.10

0.08-0.12

---

SS304,

SS321, 

SS316, 

SS310, 

INCL600

SS304, 

SS321,

SS316

INCL600,

INCL800

INCL600,

INCL800

1.0

0.10-0.20

0.15-0.20

---

1.5

0.15-0.25

0.23-0.30

---

1.6

0.16-0.26

0.26-0.36

---

2.0

0.25-0.35

0.40-0.50

0.25-0.30

3.0

0.38-0.48

0.50-0.60

0.30-0.40

3.2

0.48-0.58

0.58-0.68

0.30-0.40

4.0

0.52-0.62

0.60-0.70

0.35-0.40

4.8

0.73-0.83

0.75-0.85

0.40-0.45

5.0

0.78-0.88

0.80-0.90

0.40-0.45

6.0

0.98-1.08

0.90-1.10

0.45-0.50

6.4

1.05-1.15

1.02-1.12

0.45-0.50

8.0

1.30-1.44

1.30-1.40

0.45-0.50

12.7

1.75-1.90

1.95-2.05

---

 
\ n Hoher Inhalt Mineral MgO Thermocople Heizkabel \ n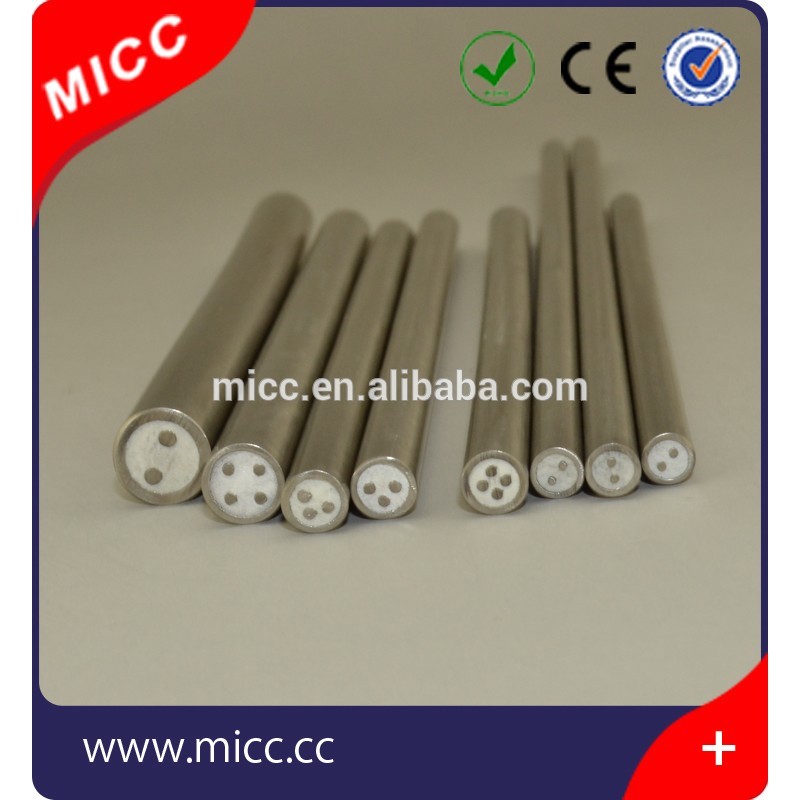 \ n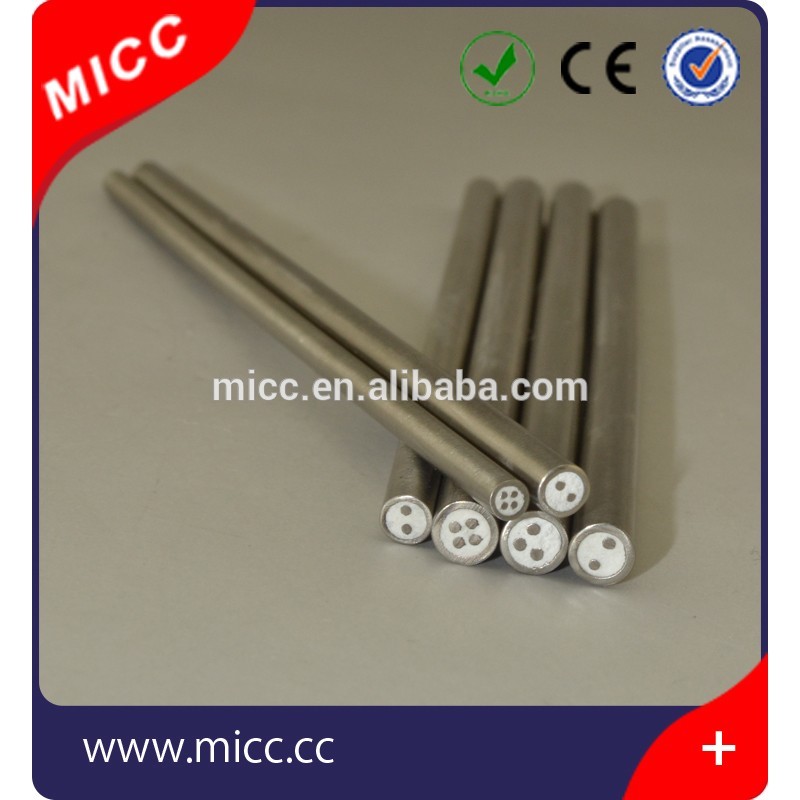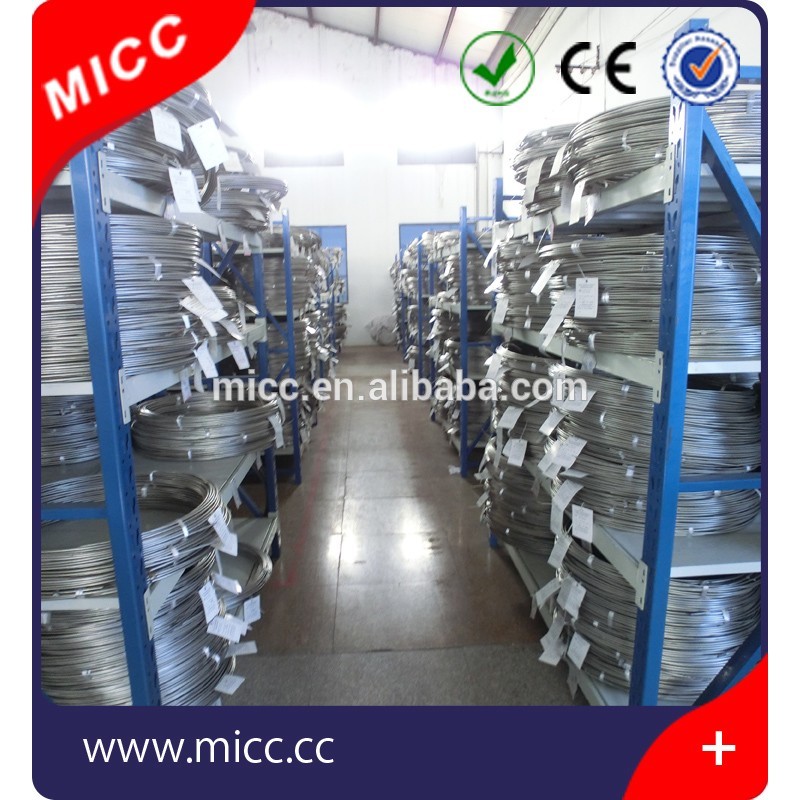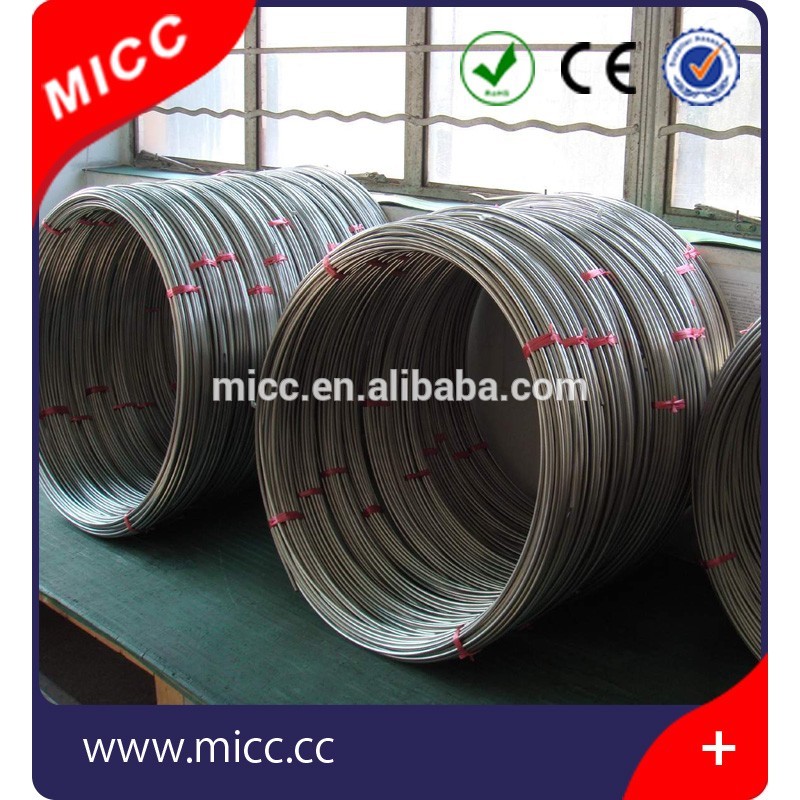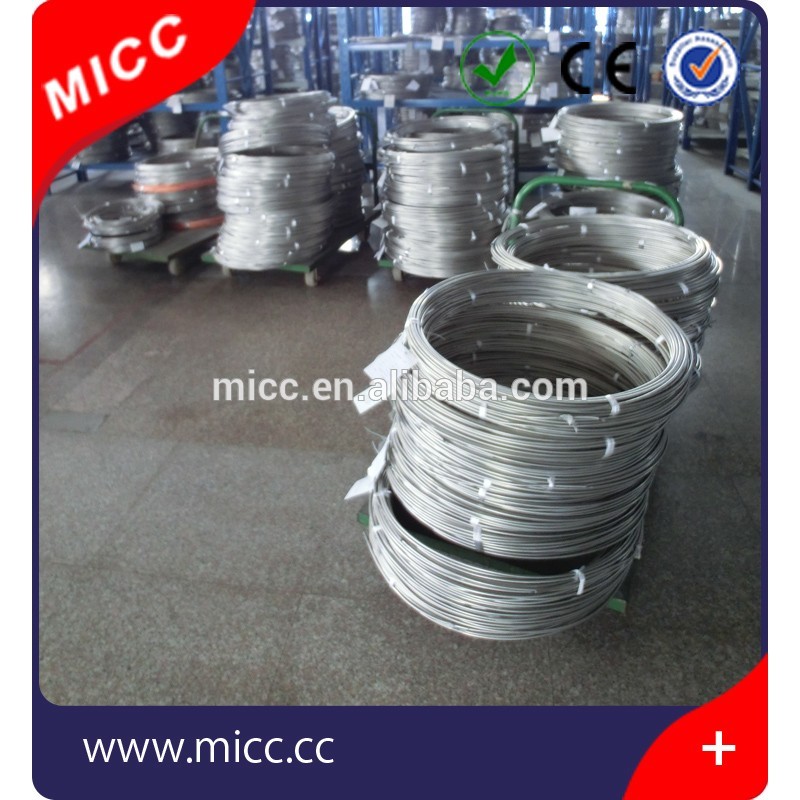 \ n \ n Unsere Innovation \ n \ n
Quality & Service At MICC, our priority is always providing our clients with great quality products and superior customer service.
Quick LeadTime We're dedicated to providing the quickest delivery time and work very Hard to ensure that all of your deadlines are met.
Unbeatable Prices We continuously strive to find ways of reducing our production costs, and passing the savings Over to you!
Brand Awareness The goal of any strong brand is achieve a level of awareness that instills the idea of quality and value into all of your potential customers. 
Special Offers In order to maintain our competitive edge, we are constantly running special offers on our promotion.
\ n Weitere Informationen zum Platzieren finden Sie unter \ n
1. Inquiry-Professional and accurate quotation.
2. Confirm the price, trade term, lead time, artwork, payment term etc.
3. MICC sales send the Proforma Invoice with MICC seal.
4. Customer arranges the payment for deposit and sends us bank slip.
5.Initial Production step-Inform the clients that we have got the payment. And will make the samples according to your request, send you photos or Samples to get your approval. After approval, we inform that we will arrange the production & inform the estimated time.
6. Middle Production-send photos to show the production line which you can see your products in . Confirm the estimated delivery time again.
7. End Production-Mass production products photos.
8. Clients make payment for balance and MICC ships the goods. Inform the tracking number and check the status for clients.
9. The order is finished perfectly when you receive the goods and get satisfied with them .
10. Feedback to MICC about Quality , Service, Market Feedback & Suggestion. And we will do better.
\ n Versand für MI Kabel \ n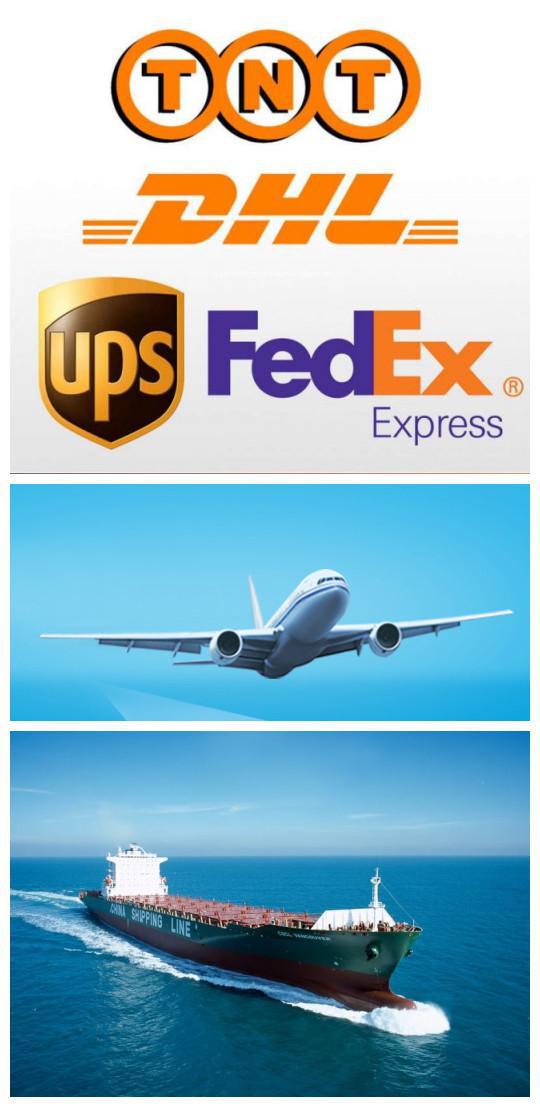 \ n
Produktgruppe : MI Kabel